Sea Moss Powder with Elderberry - Immune Support, 6 Oz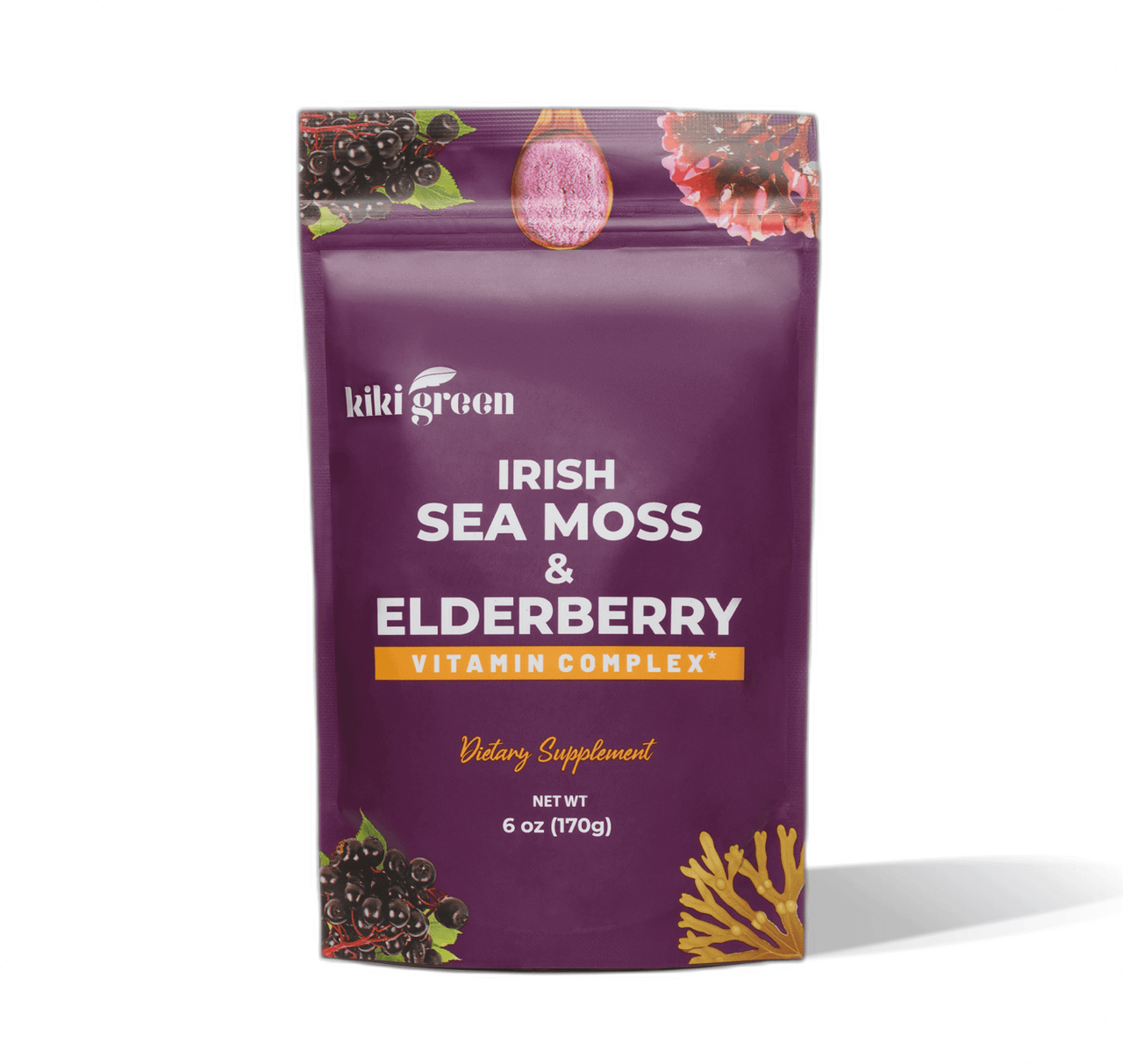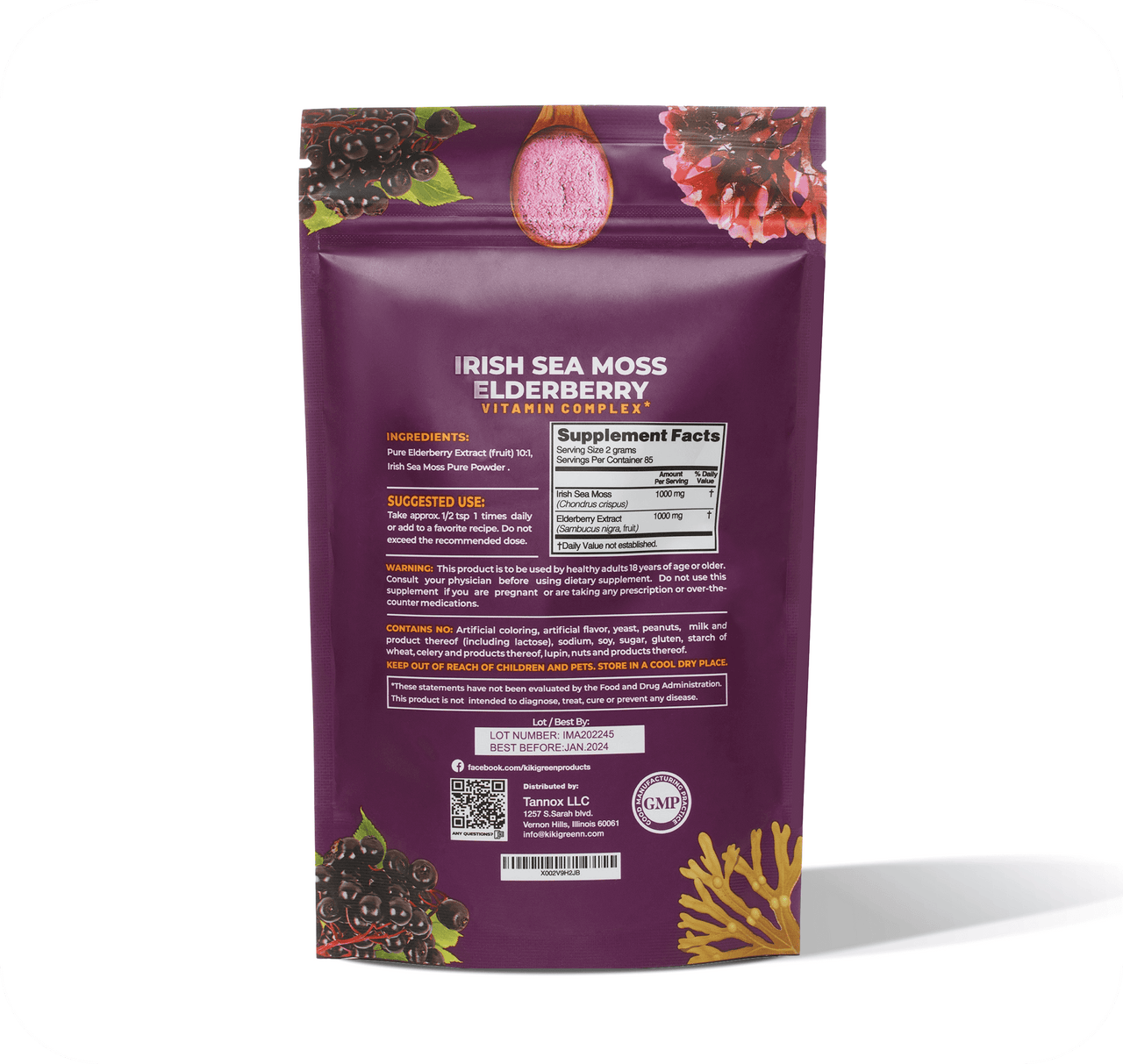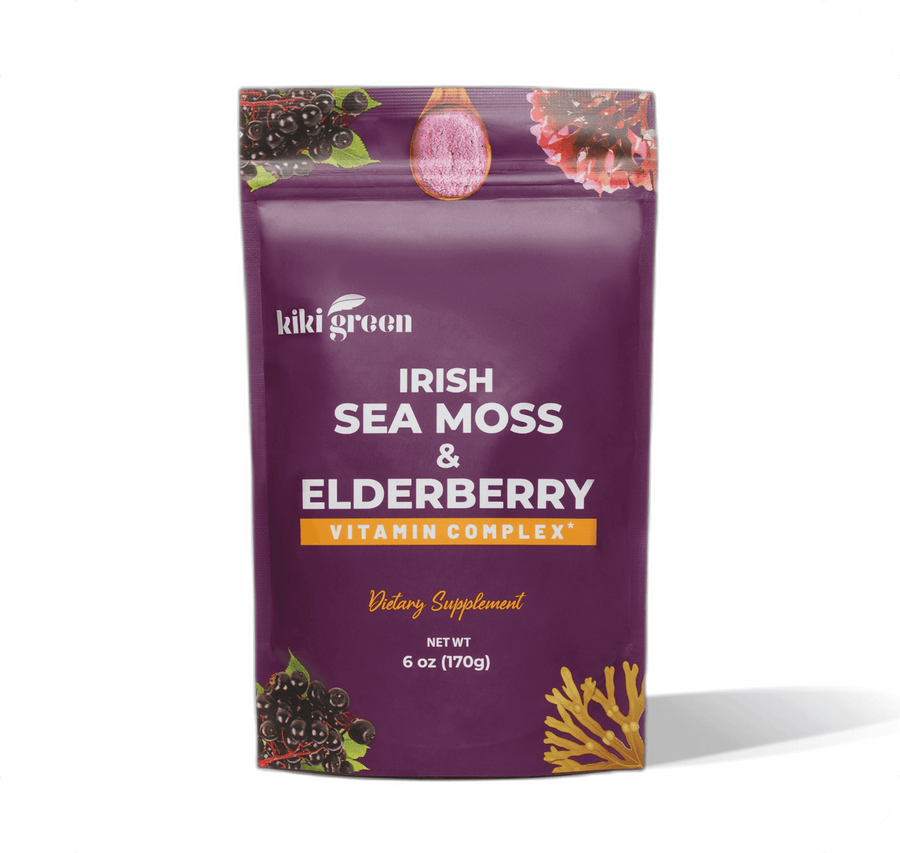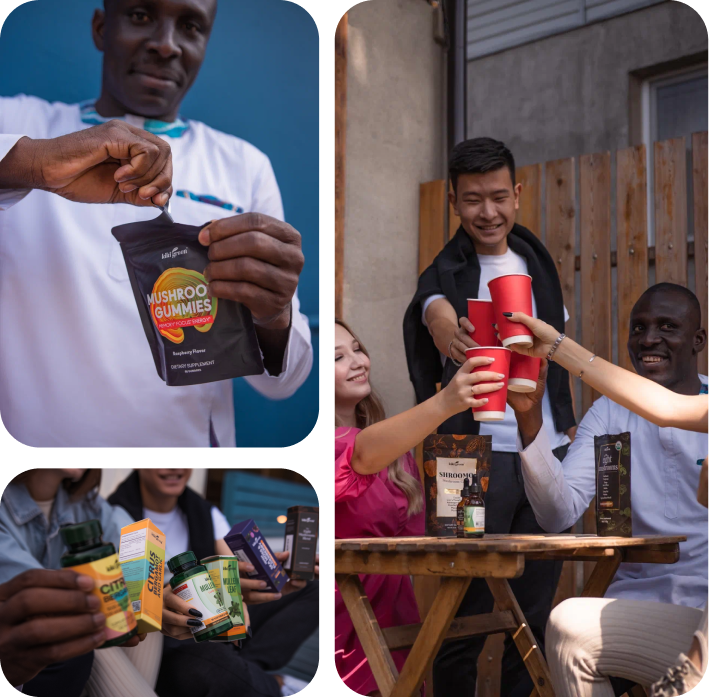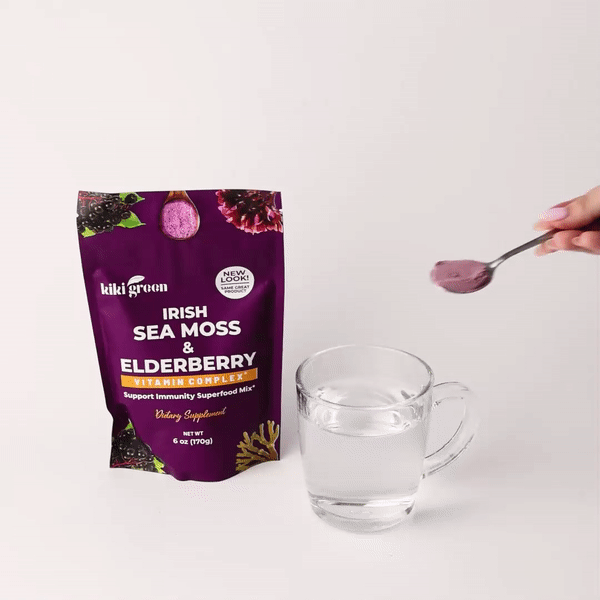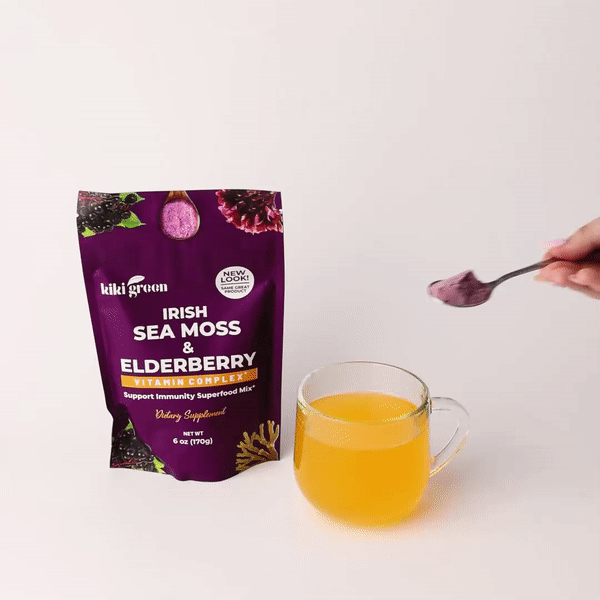 Step 4
Add to, juice or smoothie
Why Sea Moss Elderberry Powder?
Dual-Power Ingredients
Irish Sea Moss meets potent 10:1 Elderberry extract for robust immunity.
Holistic Benefits
Boosts joint, digestive, thyroid health, and energy for all ages.
Pure & Natural
Crafted solely from premium herbal extracts, with no artificial additives.
Easy & Effective
6 oz pack blends smoothly for maximum nutrients.
Frequently Asked Questions
We strive to ship all website orders out as soon as possible. Most orders will ship within 48 hours from the time the order is placed. Orders placed on Friday may not ship until the following Monday morning. We observe all federal holidays.
Currently KIKI Green ships within the United States.
Our products are crafted using natural ingredients, and studies have shown minimal side effects when taken in larger quantities. However, to derive maximum benefits, we advise sticking to the recommended dosage. If you wish to adjust your intake, doing so gradually and being mindful of how you feel is a good practice.
To experience the full range of benefits, we recommend daily consumption. This consistent intake ensures the active ingredients can work effectively.
Our standard shipping is priced at $5.50, while express shipping is available for $7.95. And as a special benefit to our customers, we provide free shipping on all orders over $50.
We recommend discussing with a pediatrician before introducing any supplements to a child's regimen to ensure they align with their specific health needs.
If you have a health concern, it's imperative to consult a healthcare professional before introducing any supplement.
At KIKI Green, customer satisfaction is paramount. If our product doesn't meet your expectations, reach out, and we'll address your concerns, be it via a refund, replacement or discount coupon, depending on your situation.
Free US shipping
over $40
Price-match guarantee
Safe money when ordering with us
Hassle-free exchange
Receive a slip for exchanges
5.0 Amazon Reviews
Customer satisfaction #1 priority